Here you can find out what's going on in the benefice and how you can get involved. For WHAT'S ON click PEWNEWS. We would love to welcome you to any of our churches, especially if you are looking to explore faith, organise a wedding or a baptism. ​We hope you find everything you are looking for on our site. If you can't find what you are looking for then please get in touch – we would love to hear from you!
We seek to be fully Safeguarding compliant. Our contacts details and policy are available.
April 2021 As we prepare to follow the roadmap out of lockdown and the numbers of people vaccinated increases so we will be cautiously returning to live 'in-person' services. Our first service back will be for Communion in all three of our church buildings on Easter Sunday. You will need to book tickets for these services as the demand is high [see April newsletter for details].
If all goes well we will then be following the monthly pattern of Sunday services shown on the table below.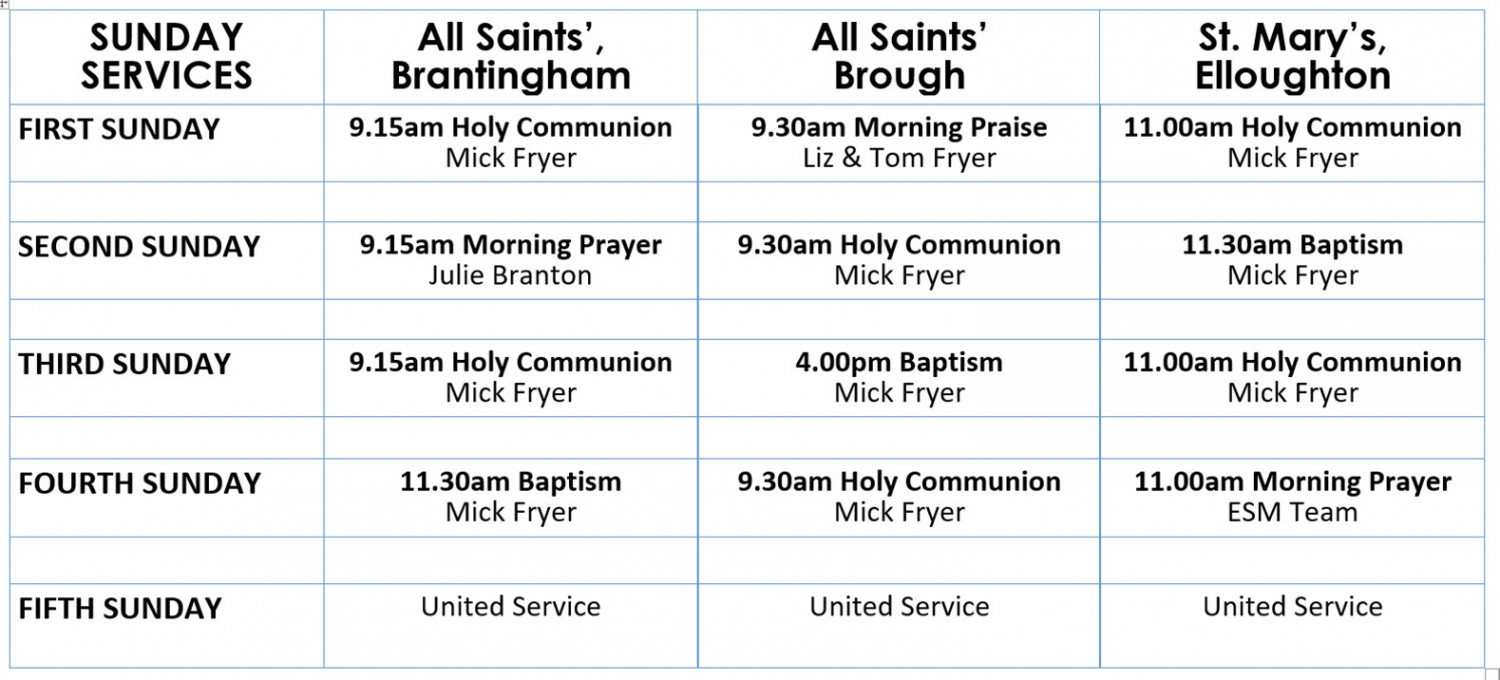 You can still watch a short act of worship, recorded for each Sunday, at https://www.youtube.com/channel/UC7ZYM38hscmLnF_kLTtkIjQ
If you would like to speak to someone about a spiritual or pastoral concern, please contact Revd Mick Fryer 667431