Here you can find out what's going on in the benefice and how you can get involved.
For WHAT'S ON click PEWNEWS.
We would love to welcome you to any of our churches, especially if you are looking to explore faith, organise a wedding or a baptism. ​We hope you find everything you are looking for on our site. If you can't find what you are looking for then please get in touch – we would love to hear from you!
We seek to be fully Safeguarding compliant. Our contacts details and policy are available.
Below is our service pattern across the Benefice.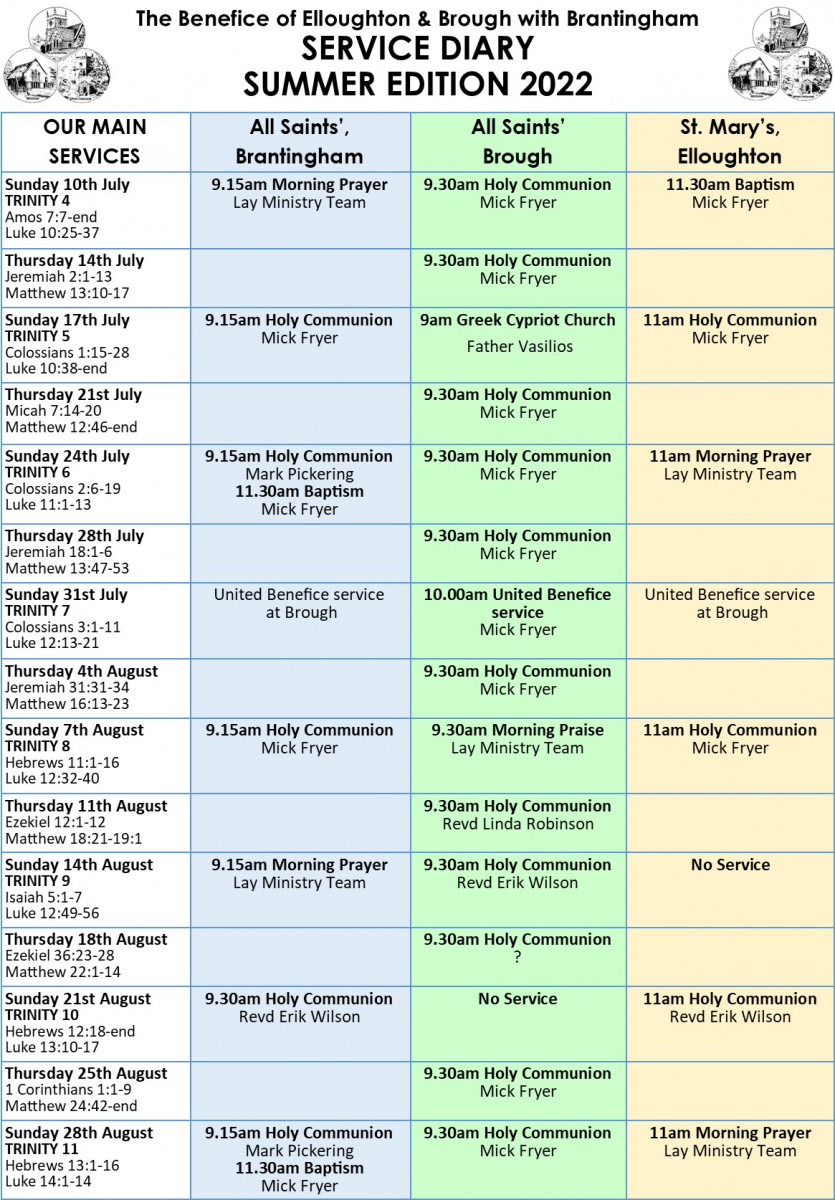 If you would like to speak to someone about a spiritual or pastoral concern, please contact Revd Mick Fryer 667431